Awesome Tattoos for Awesome People in Easton, PA. Designed and artistically created by the very talented tattoo artists of Famous Tattoo Works – FTW!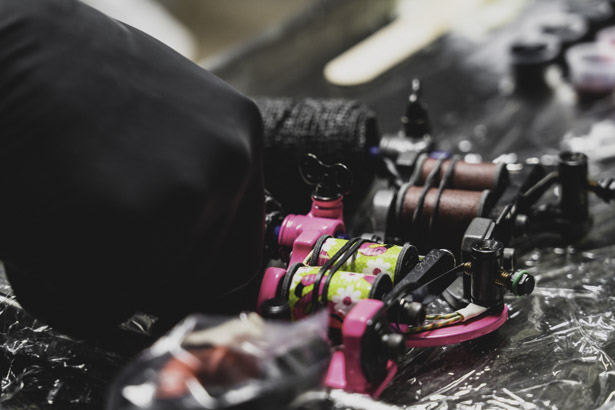 "Eli is very professional. The shop was very clean. He exceeded my expectations of getting a lot of detail in my tiny skeleton key tattoo. I highly recommend giving him a call if you looking to get some work done. I will definitely be back for more."
"Eli is not only a great tattooist but he is an artist. I have been going to him for the last 8 years and have never been disappointed. His shop is clean and the atmosphere is relaxing. I highly recommend him for any kind of work you want done."
"As an artist and owner Eli is very professional well spoken and takes pride in his craft. I would highly recommend him and stand behind his work."Got my first tattoo done today by Ronn he did an awesome job!"
"Elijah is the best around. He did my first tattoo when he was 20 or 21 and I haven't gone to anyone else since. Did I mention he does absolutely phenomenal work?? My son and daughter in law only go to him as well. When you find the BEST, forget the rest."
"Eli always does amazing work. Prepare to sit because he is going to put a lot of effort and amazing detail into your work."
"Where do I begin. Eli is hands down the best tattoo artist in the Lehigh valley. Every time I go in he's prepared and ready to work. Out of any tattoo place I have been he is the only one who doesn't make you feel judged. If it's your first tattoo or your hundredth he is the guy to go to."
Depending on the schedule and availability of each tattoo artist, you may need to book well in advance. Please contact as soon as possible to schedule your visit now.