Awesome tattoos for awesome people in the Lehigh Valley. Talk to one of our tattoo artists today!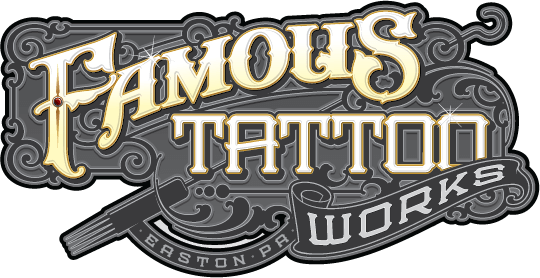 Don't give AF
Famous Tattoo prides itself in not giving Any Frustrations to it's customers.
With almost 2 decades of experience, we pride ourselves on a high level of passion and dedication in every custom tattoo.  We focus not only on the quality and artistic aspect of our tattoos, but also the attention to detail.
While striving to improve the skill and artistic development of each tattoo artist in residence, we are committed to serving the public with the best quality tattoos in Eastern Pennsylvania.
Talk to our tattoo specialists for direction and guidance in selecting the subject, style, look and feel  of your custom designed tattoo, sleeve, full-back or full-chest piece.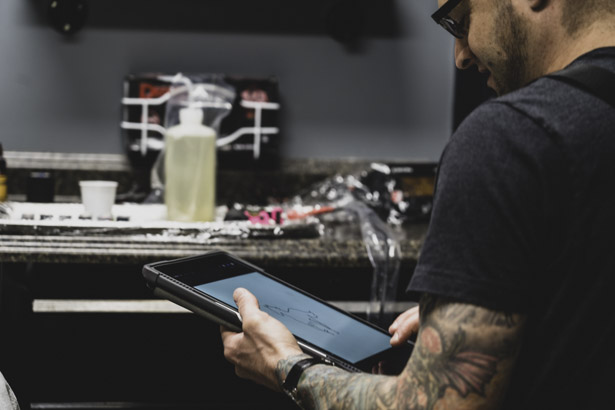 In April 2011, Eli Geschwindner established Famous Tattoo Works, located in Stockertown PA.  His goal was to be the forefront of the tattoo movement and to be recognized amongst his peers in the Lehigh Valley.
To be more central to the Lehigh Valley, Eli moved FTW to Easton, PA in early 2019  taking on Ronn Wexler, AKA "Uncle Ronnie" as a resident artist. In early 2020, FTW added another artist to the roster, Victor Nieto. Together, they are building a reputation for quality tattoos and expert service to tattoo enthusiasts throughout the Lehigh Valley and beyond.
Committed to our craft & driven with passion, we seek to express our artistic vision in every custom tattoo.
Custom Tattoos
Japanese Tattoos
Parlor Tattoos
Traditional Black & Grey
Neo-traditional Tattoos
Old School Tattoos
New School Tattoos
Cover-ups
Portraits
Custom Lettering
Skulls & Caricature
Dragons & Fantasy
Religious Iconography
Flowers & Animals
Tribal & Geometric
Full Sleeve, Back & Chest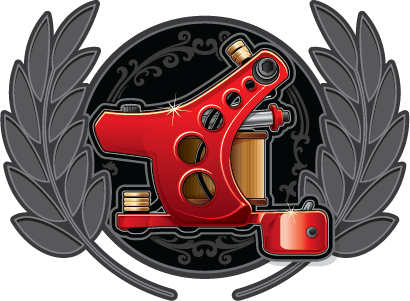 Covering many styles including Black/Grey, Realism, traditional, neo-traditional, biomechanical, and specializing in Japanese.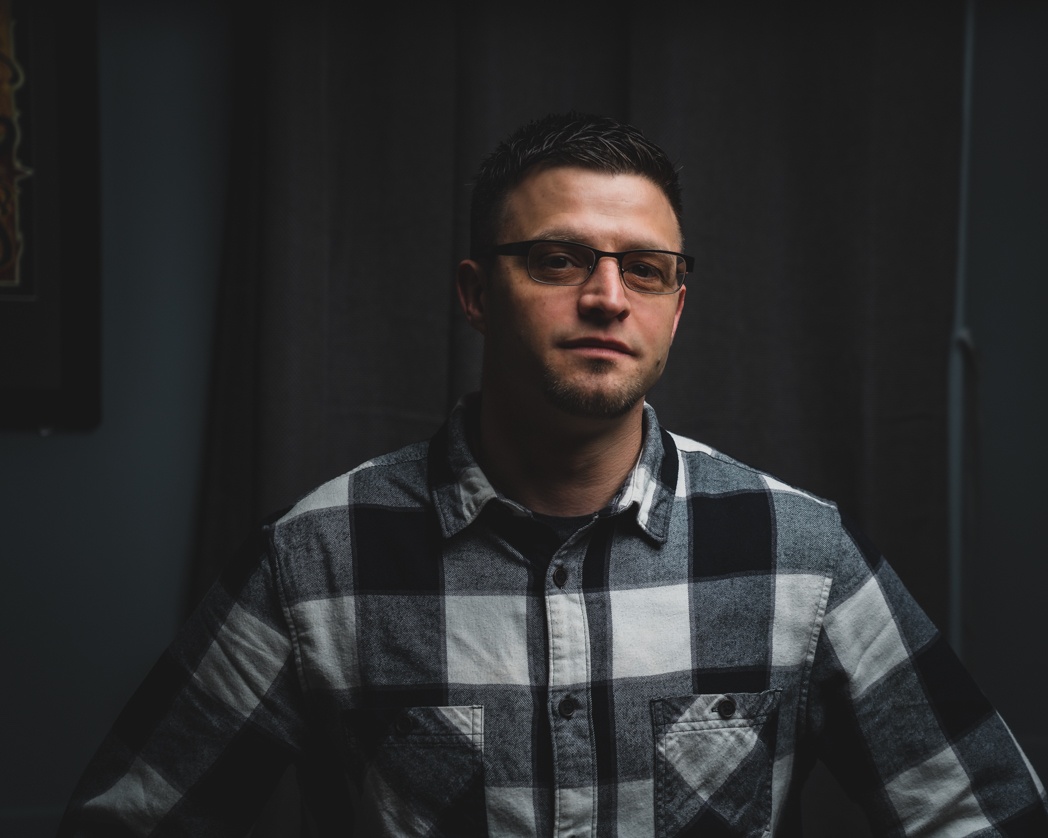 Elijah Geschwindner is the owner of Famous Tattoo Works and has been tattooing for over two decades. When not Tattooing, Eli spends time with his son, enjoys punk-rock concerts & helping troubled youth.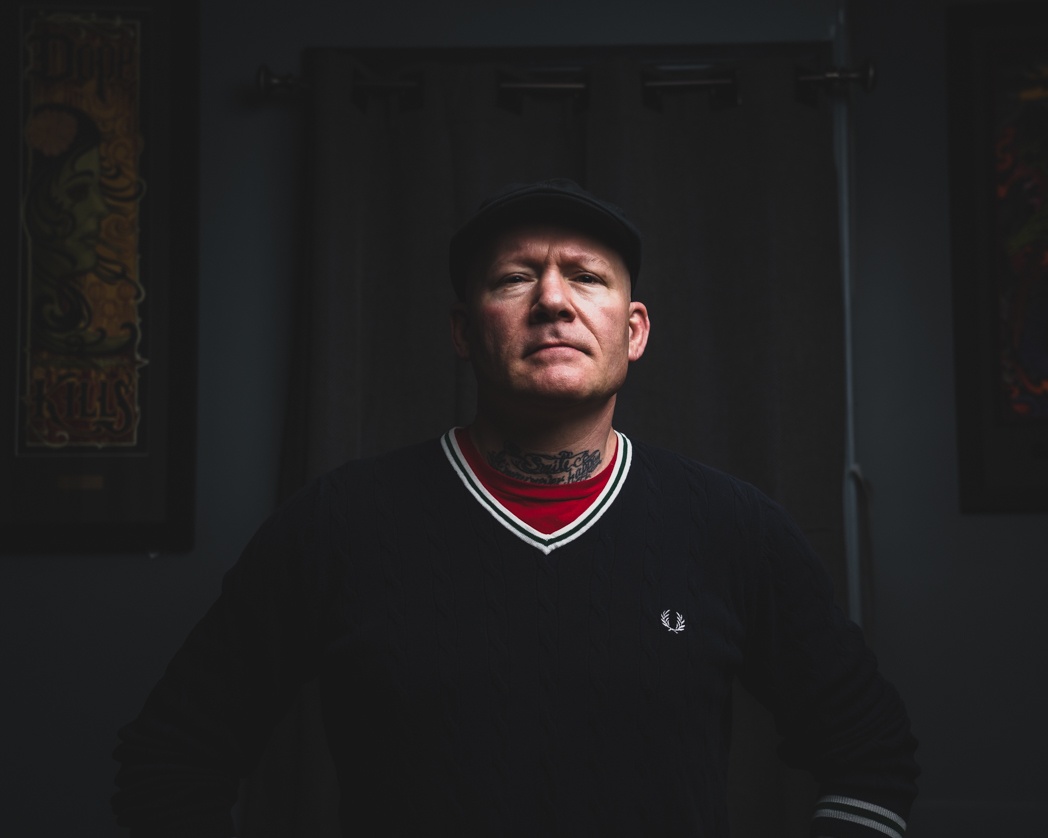 Ronn, aka "Coney Island Polar Bear", loves swimming in icy waters, he has also been known to beat the drums. When not tattooing, Ronn's ridin bikes & rocking out to some NYHC. Favorite styles are American traditional and Black & Grey work. Stop in & see Ronn for your next tattoo!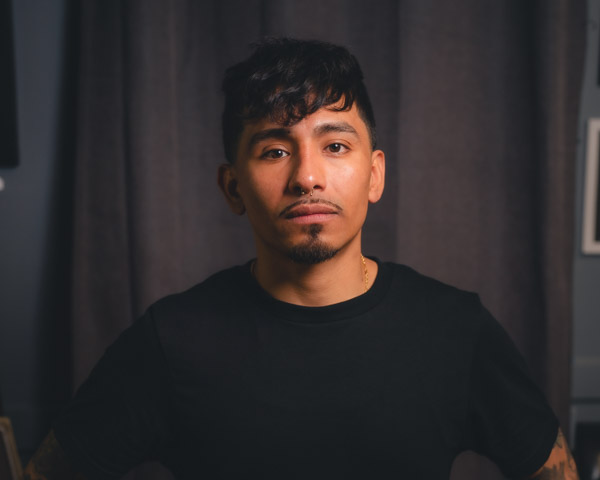 Victor Nieto is pursuing detail oriented black and grey styles and custom calligraphy script. When he is not at work you can find him raising demon spawn, working 1,000 piece puzzles and training for long distance Olympic Canoeing.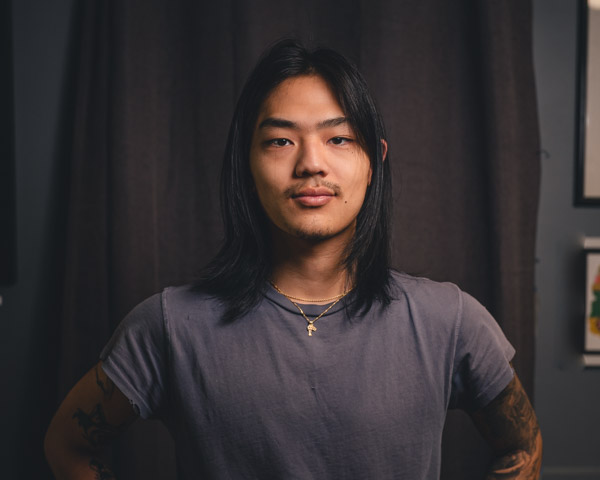 Matt is striving towards American and Japanese traditional style tattoos. Enjoys his time outside of work painting, skating and is only willing to part with a small piece of his soul to pursue his dream of rollerskating and celebrity status karaoke.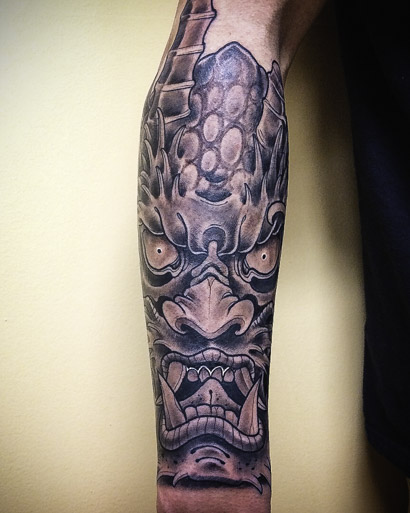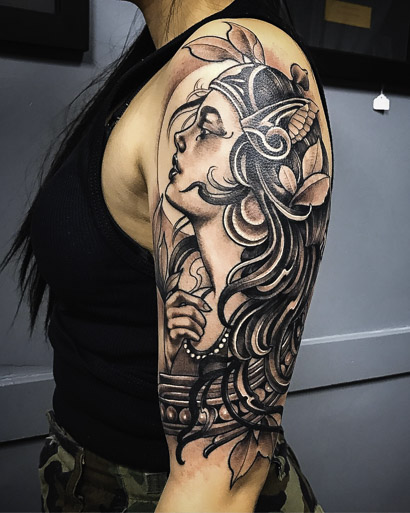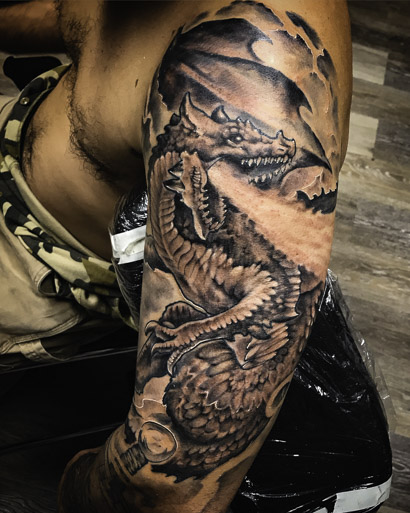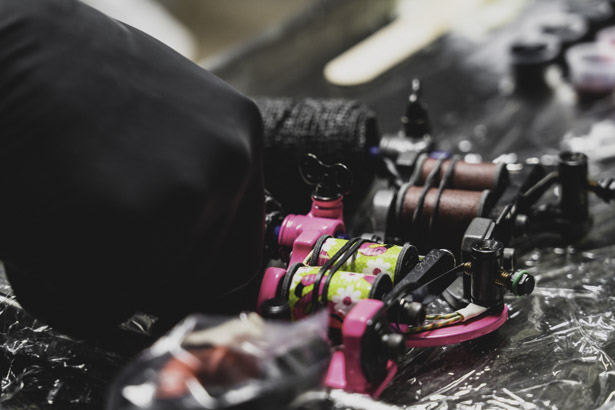 "Eli is not only a great tattooist but he is an artist. I have been going to him for the last 8 years and have never been disappointed. His shop is clean and the atmosphere is relaxing. I highly recommend him for any kind of work you want done."
"Eli is very professional. The shop was very clean. He superseded my expectations of getting a lot of detail in my tiny skeleton key tattoo. I highly recommend giving him a call if you looking to get some work done. I will definitely be back for more."
"As an artist and owner Eli is very professional well spoken and takes pride in his craft. I would highly recommend him and stand behind his work."Got my first tattoo done today by Ronn he did an awesome job!"
"Elijah is the best around. He did my first tattoo when he was 20 or 21 and I haven't gone to anyone else since. Did I mention he does absolutely phenomenal work?? My son and daughter in law only go to him as well. When you find the BEST, forget the rest."
"Eli always does amazing work. Prepare to sit because he is going to put a lot of effort and amazing detail into your work."
"Where do I begin? Eli is hands down the best tattoo artist in the Lehigh valley. Every time I go in he's prepared and ready to work. Out of any tattoo place I have been he is the only one who doesn't make you feel judged. If it's your first tattoo or your hundredth he is the guy to go to."
Depending on the schedule and availability of each tattoo artist, you may need to book well in advance. Please contact as soon as possible to schedule your visit now.